New England Canine Detectives LLC
Bed Bug Dog Detection Service
413-537-7584
Meet Bingo, the bed bug detection dog, the best tool on the market for detecting bed bugs in all their growth stages. We can often be seen carrying out our canine bed bug inspections in Boston, MA, Springfield, MA, Worcester,MA, Providence, RI, Manchester, NH, Brattelboro,VT, Hartford, CT, and Albany, NY. If you suspect bed bugs, or are being proactive for your guests and employees and your property is in Massachusetts, Rhode Island, Vermont, Connecticut, New Hampshire , Maine or Albany, New York you can reach us at 413-537-7584 or contactus@nebedbugdetection.com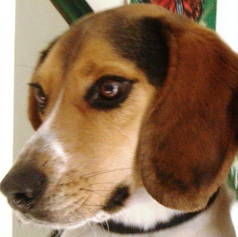 Bingo
Why A Bed Bug Dog?There is a need for early detection because of how quickly bed bugs can multiply.It is very difficult to find bed bugs when there are only a few present or if there are only nymphs and eggs present.A Dog can pinpoint the area where the scent of live bed bugs is strongest so that treatment can be targeted.Dogs are excellent for inspecting large areas that would be impossible for a human inspector to cover.Dogs have a high percentage rate of accuracy in a very short amount of time.
---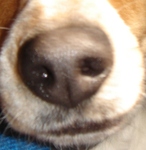 The Best Tool Available!!
A dog's nose is truly amazing. As humans with only 5 million scent receptors we cannot even imagine what it must be like to walk around with 225 million scent receptors; and yet, this is how the dog gathers valuable information every day. In fact this olfactory sense of the dog dominates the dog's brain. Dogs are specialized in detecting scents up to 10,000 times better than we humans.
What better tool to employ in sniffing out bed bugs! Not only is the dog's nose the best tool for detecting bed bugs but a dog can search a room in minutes without disturbing anything. When you combine the awesome nose of a dog with the intense training necessary to conduct a search, you have a canine bed bug detective.
So when you call for help we will bring all 225 million scent receptors to help you out!!
---
Bingo's Credentials

Trained at

J&K Canine Academy

in Florida which is recognized as the" gold standard" in the entomology canine detection field. It is the only bed bug program in the world with scientifically proven results and is a

NESDCA

certified training facility.

Bingo is trained to detect only the scent of live bed bugs.

Bingo is trained everyday ,weekends and holidays included.

A record is kept of his training on a daily basis.

Bingo has experience that newer dogs in the industry do not have. He has been working since 2008.

He was certified by the National Entomological Scent Detection Canine Association (NESDCA)

Ann Russell's Credentials

I bring 25 years of experience working with dogs.
Professional dog training for behavioral problems was my specialty.
Bingo and I became a team in 2008 when bed bug dogs were rare in New England. We have worked in all sorts of environments and bring our knowledge and experience to your specific needs.
Bingo and I were certified as a team by the National Entomological Scent Detection Canine Association.
What Sets Us Apart !
We put all our focus on one thing only, that is giving you a quality service. Unlike others, we sell no products, this could be a conflict of interest. We are aligned with no pest control company, which could also be a conflict of interest. We will work with a pest control company, but not for, we work for our customers.
If Bingo alerts to the presence of live bed bug odor we will do our best to help you locate the bugs. We will discuss your options and answer your questions to the best of our ability.

The Values that Guide Us
We will always be honest with you.
We will honor your privacy.
We will not race through your property but instead perform a thorough search.
We will perform our services without any conflict of interest.
We will not treat our dog as if he were a machine, pushing him to do more when it is obvious that he is tired.
This type of working mode does not respect the dog nor does it help the client, because a tired dog is not working at his best.
Our goal is to provide the most honest and helpful information to our customers based on our inspection.
We work with integrity so we can deliver quality.